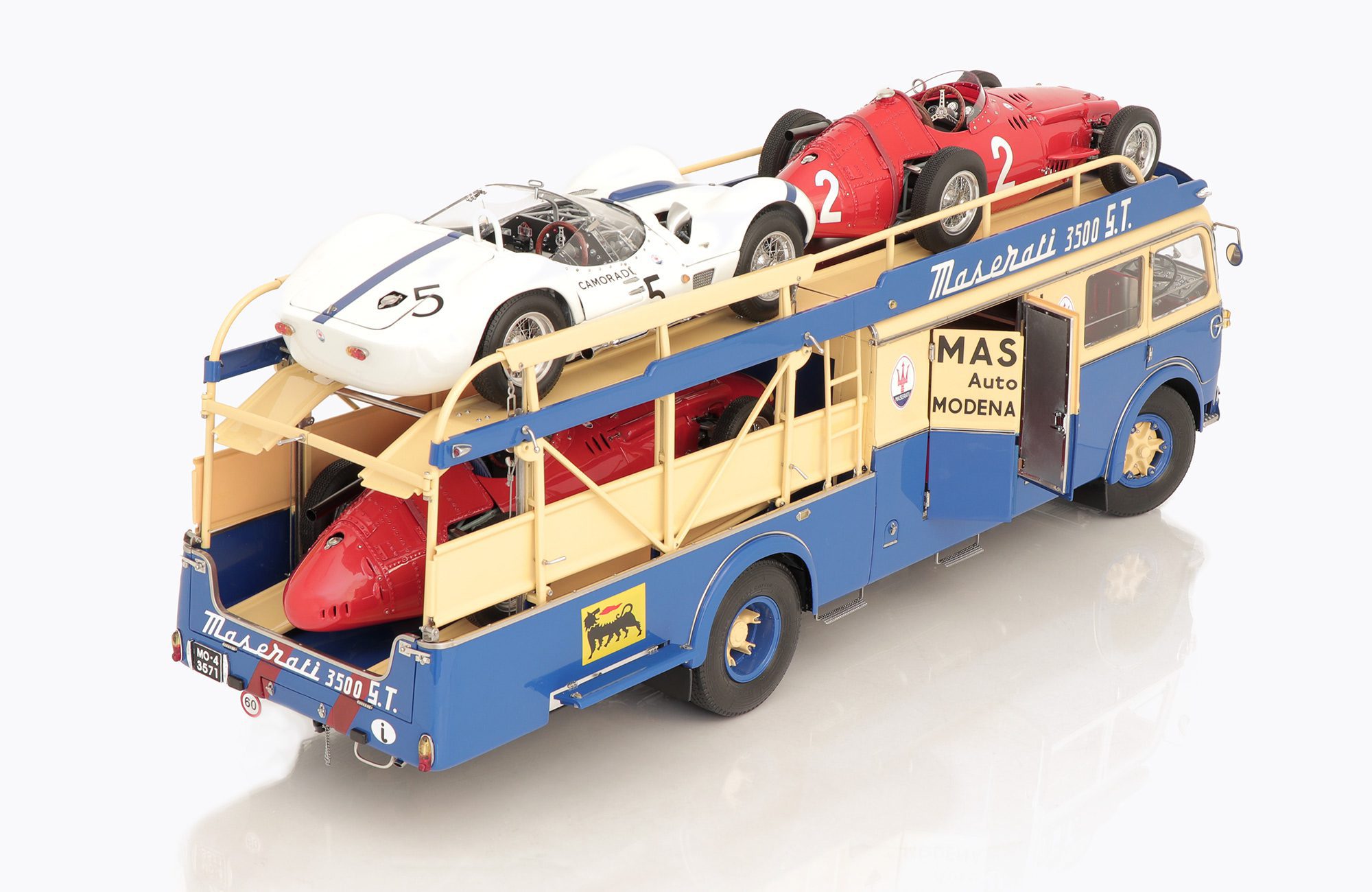 CMC is one of the world's leading companies of diecast model vehicles. Established in 1995 in Germany, CMC Models has become renowned for its precision engineering and attention to detail. Their range of 1/18 scale model cars is especially sought after and highly collectible, often being sold at a premium price due to their quality and rarity. All model cars come complete with a certificate of authenticity and feature realistic details such as accurate body panels and engine compartments, opening doors, and working suspensions. CMC models are the perfect choice for any serious collector of model cars, offering an incredible level of realism and a superb showcase for any collection.
If you're a diecast car collector, then you know there's nothing quite like the perfect CMC 1/18 scale diecast car. From the attention to detail in the design and craftsmanship to the quality materials used for the body, wheels, and interior, these cars are a collector's dream. CMC Models offer the perfect combination of quality and value, making them a must-have for any collector. With this collector's guide, you'll learn all about the features, history, and value of CMC 1/18 diecast cars, so you can make an informed decision when it comes to collecting these classic cars.
CMC models are widely considered the highest-quality models on the market today. Prices for these models can range anywhere from $400 to over $1000 depending on the type and level of detail you're looking for.
CMC's original production focused on 1/18 scale models, which quickly became popular among collectors due to the high level of detail that CMC models offer. Over the years, CMC has created a wide variety of models from different car manufacturers, ranging from classic cars to modern supercars.
CMC Models is now one of the leading companies in the diecast model vehicle industry and is known for its meticulous attention to detail and high-quality craftsmanship. In addition to their standard production lines, CMC also produces limited edition models, which are highly sought after by collectors.
CMC models are highly sought after for their craftsmanship and accuracy; many models are made up of over 1500 individual parts. Even genuine automotive paint is used to paint the models using the same methods as those employed by automakers. It's this meticulous attention to detail that makes CMC diecast models stand out from the rest, creating incredibly realistic replicas that collectors love to display.
Whether you're a hobbyist looking for the perfect addition to your collection or a professional modeler, CMC models provide a level of quality that's second to none.
Their current famous models include a variety of classic and vintage cars like CMC GmbH & Co KG 1964 Porsche 901, CMC 1/18 Scale Model Car M-159 – Mercedes Benz 300SL, CMC 1/18 Scale Diecast – 1936 Bernd Rosemeyer M-161 and Ferrari 250 GTO that they are releasing this year