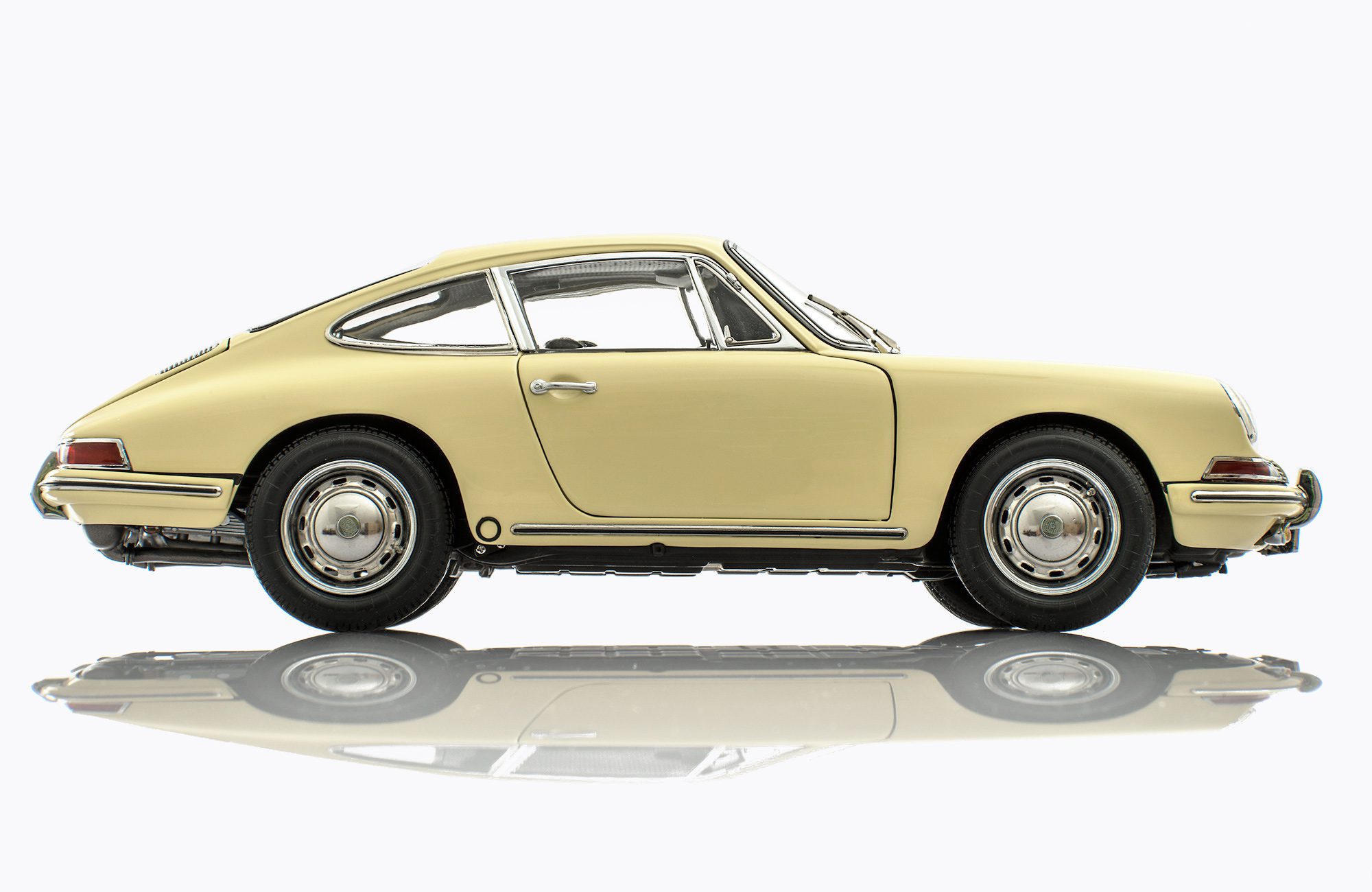 Love Porsches, but can't quite collect the real 1:1 sized cars? Porsche Diecast cars exsisst for this reason, not only do these Porsche model cars feature fantastic details and sophistication, but they also make an eye-catching display piece in any room of a car enthusiast. The most popular size for Porsche models are 1/18 and 1/43, but larger sizes like 1/12 and smaller sizes such as 1/64 can also be found. As with most tings, prices for these miniature Porsches vary widely – generally, budget-friendly models can be acquired for under $100, whereas sought-after models cost well over $300. With a variety of sizes, colors, and models available, it's easy to find the specific Porsche that makes you drool. These Porsche diecast cars are sure to bring the classic car experience to your living room and can make a great gift for the Porsche enthusiast in your life.
Popular Porsche models for diecast collectors
Porsche 911, is obviously the timeless design that has been around since the early 1960's.  The 911 boasts a distinctive design with its classic rear-engine layout, sleek silhouette, and round headlamps. Over the years, it has evolved while staying true to its roots. Under the hood, the 911 offers a range of powerful engines, from the standard Carrera models to the track-focused GT variants like the GT3RS and GT2. Naturally, the 911 is a favorite model to collect among collectors.
Limited edition models like 959, Carrera GT, and 918.
The real 1:1 models of these limited editions all cost in the millions so it's a good thing that we Porsche lovers can still get the next best thing which are high-end diecast versions of the holy trinity.
Introduced in the mid 1980's the Porsche 959 was a game-changer in the world of supercars. The 959 featured an advanced all-wheel-drive system and a twin-turbocharged flat-six engine that produced a staggering 450 horsepower, which for its day was unheard of.
Perhaps the best-sounding car on the planet, the Porsche Carrera GT was introduced in the early 2000s first as a concept car and then later offered as a road-legal car. It is often regarded as one of the greatest supercars ever built. Its mid-mounted, naturally aspirated V10 engine produced an astonishing 612 horsepower and delivered an exhaust note that makes you feel like a Formula 1 driver.
The Porsche 918 Spyder was introduced in 2013 and represented the future of high-performance motoring. It combined a 4.6-liter V8 engine with two electric motors to produce a mind-boggling 887 horsepower. This hybrid hypercar could accelerate from 0 to 60 mph in just 2.2 seconds while still offering the ability to drive on electric power alone for short distances.