There are legends, and then there are legends: racing heroes that parted the automobile racing scene when they arrived and left the world in awe. It's no wonder Juan Manuel Fangio got the nickname El Maestro ("The Master") early on in his racing career. He completely dominated the first decade of Formula 1, winning five world championships (with four different teams) in six years.  Fangio flourished on the race track and set records so immense that they are unbeatable.
His F1 success came relatively late in life. Fangio was in his forties before he won his first title; but in Fangio's case, age was simply a number. He was stunningly fast and possessed superior mental fortitude, perseverance, brilliant control of the wheel, and an unrelenting competitive spirit.  What's more, he was a true gentleman, known for his generosity, humility and courteousness. As a team player who often provided practical contributions and befriended his mechanics, he exhibited genuine leadership qualities. Stirling Moss said of him, "What made him so great was his concentration and his balance of the motor car. He wasn't a technician. He was just a great artist of driving. But above all that, he was a gentleman and a wonderful man."
The pinnacle of Fangio's career was in 1957 at the German Grand Prix. He competed with Maserati in the 250F in Nurburgring, the most challenging race course ever devised. He was in pole position with a half minute's lead before making a pit stop. When he rejoined the course, he was 50 seconds behind with 10 laps to go. For three laps he made no major gains, but then let loose, beating the lap record (set by himself) by 15 seconds. He continued to progress at a sensational clip passing the Ferraris and claiming the victory. The race made him world champion for the fifth time.
Our CMC model cars bring back to life the era of motorsports legends. Check out these beautiful automobiles driven by racing hero Juan Manuel Fangio.
Maserati 250F 1957 by CMC
Often considered the most beautiful Monoposto to grace the racetrack.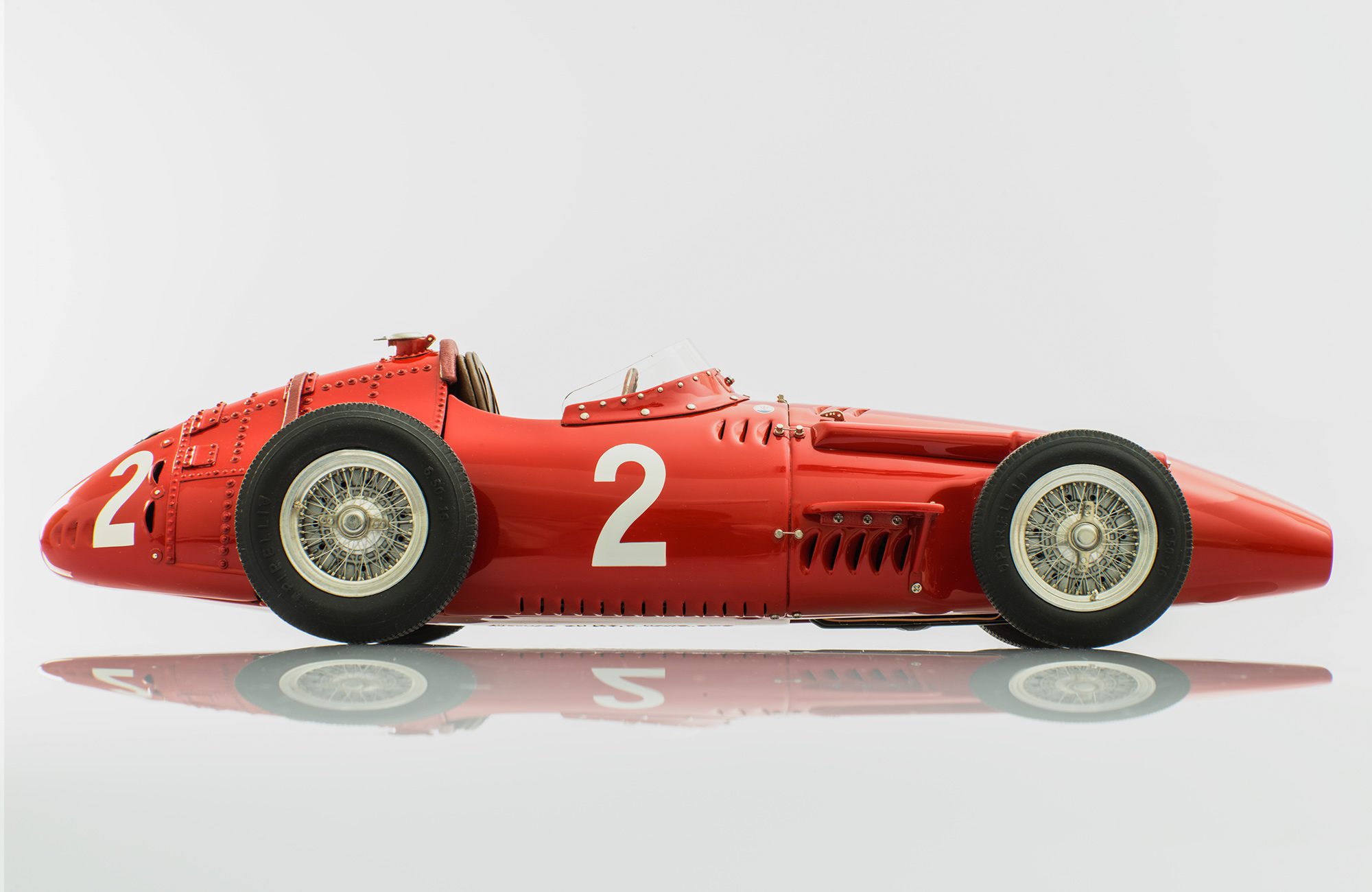 Maserati 250 F #2 1957 GP
Fangio celebrated his 5th world championship title with this Maserati 250F.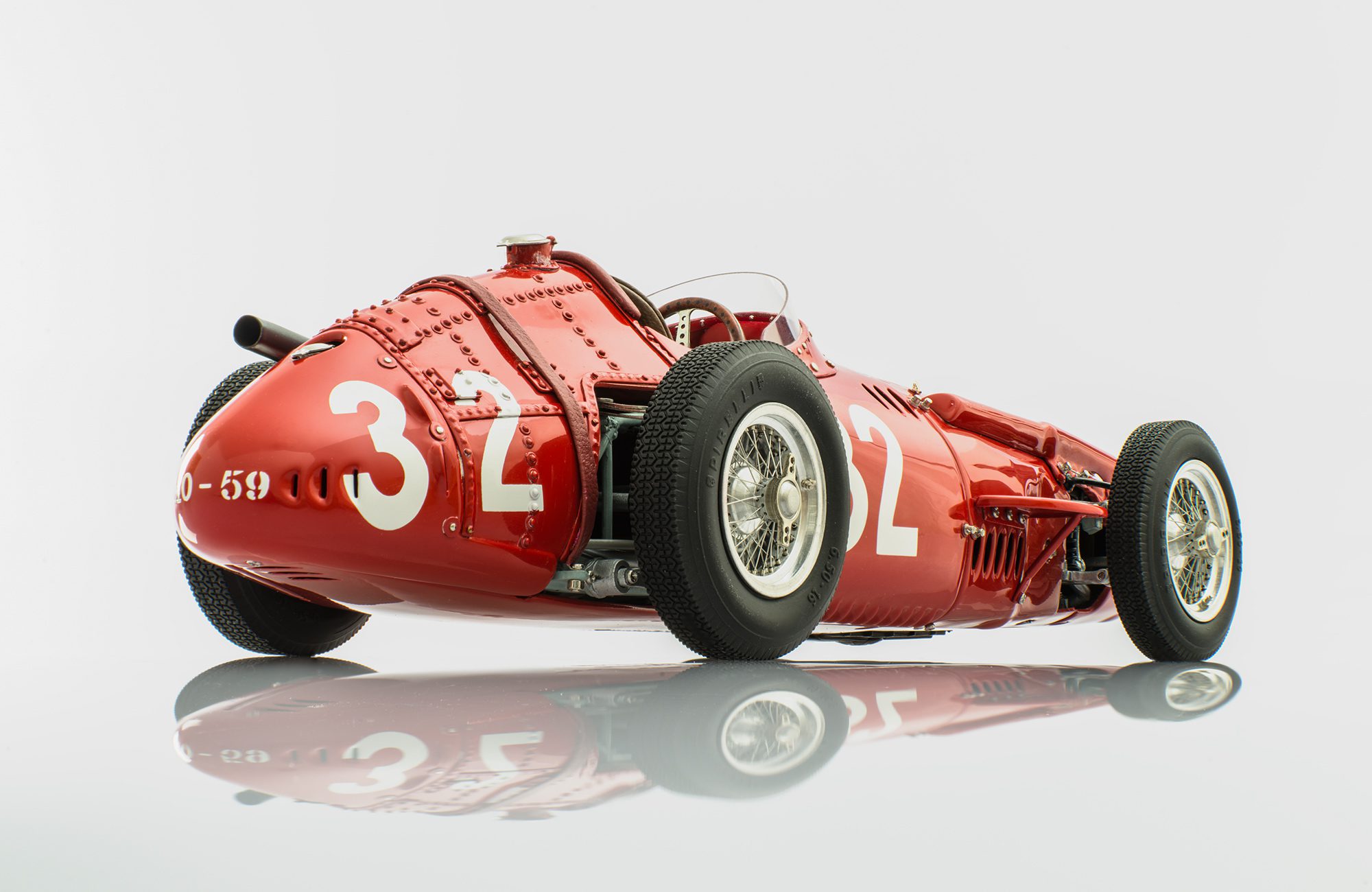 Maserati 250F #32 1957 Monaco
Maserati was at the height of their racing history in 1957, and Fangio with starting number 32 claimed an easy victory in Monaco.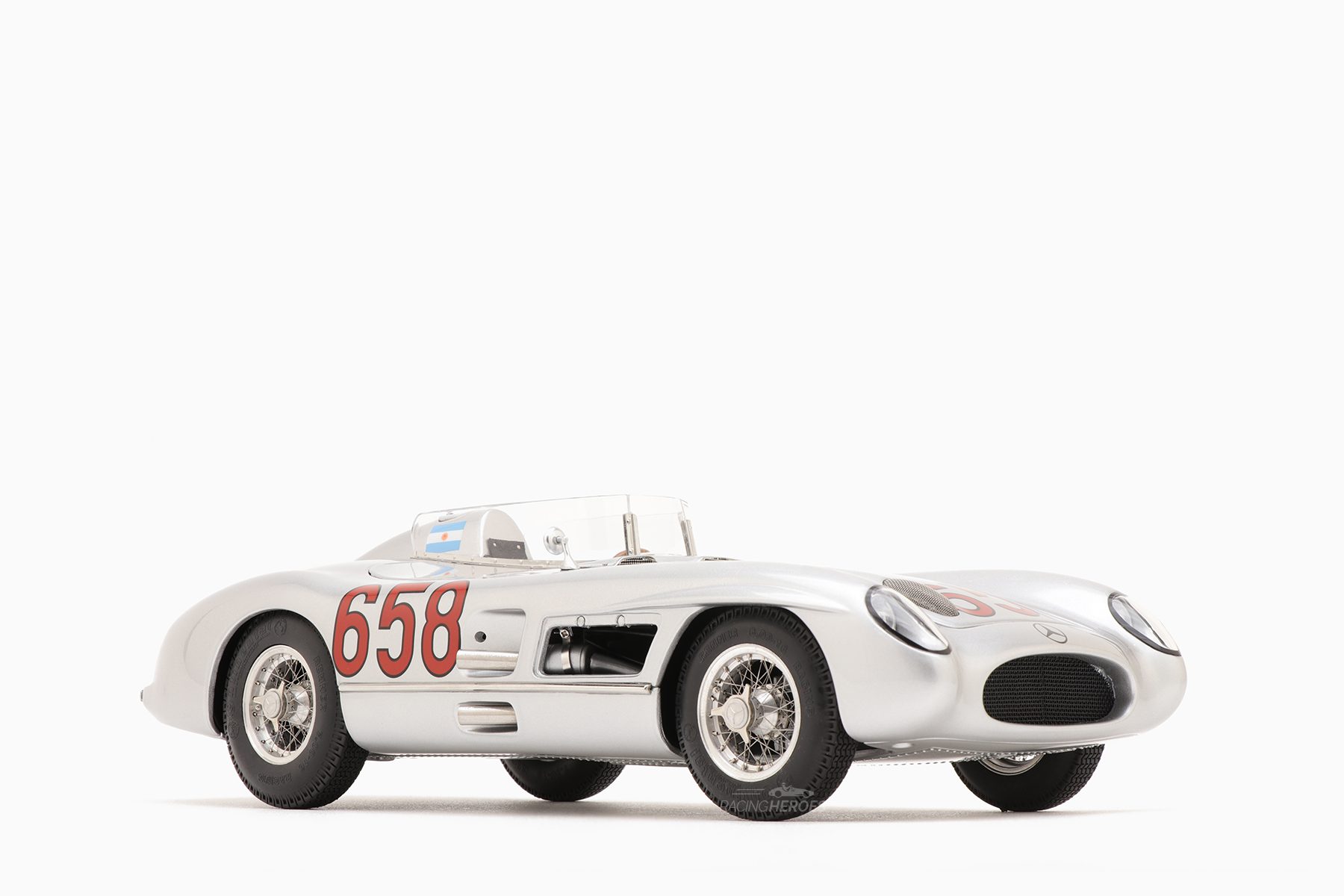 Mercedes-Benz 300 SLR #658
The Mercedes-Benz 300 SLR made its debut at the 1955 Mille Miglia, and Fangio with starting number 658 came in a close second behind champion Stirling Moss who also drove a Mercedes-Benz 300 SLR. See more Mercedes-Benz diecast cars here.