New rules were introduced for the 1934 racing season which regulated the cars to have a maximum weight of 750 kg, which was intended to curb the ever-escalating power and speed of the cars. Ironically, the very opposite was achieved since engineers resorted to developing cars that could attain maximum speeds despite the minimum weight.
On the evening before the Eifel race, the brand new Mercedes-Benz W25 weighed in at 1 kilogram over the weight limit, which at that weight, disqualified it from racing the next day. Not one to be deterred, team manager Alfred Neubauer had the white paint scraped off exposing the aluminum body. The next day, Manfred von Brauchitsch took his seat at the wheel of the now 750 kg car and won the race, and thus the first test of strength for the W25. Victory followed victory and soon everyone was talking about the Silver Arrows. A new legend had been born, and an unprecedented string of successes for the Mercedes-Benz Silver Arrows continues to this day.
SILVERY ELEGANCE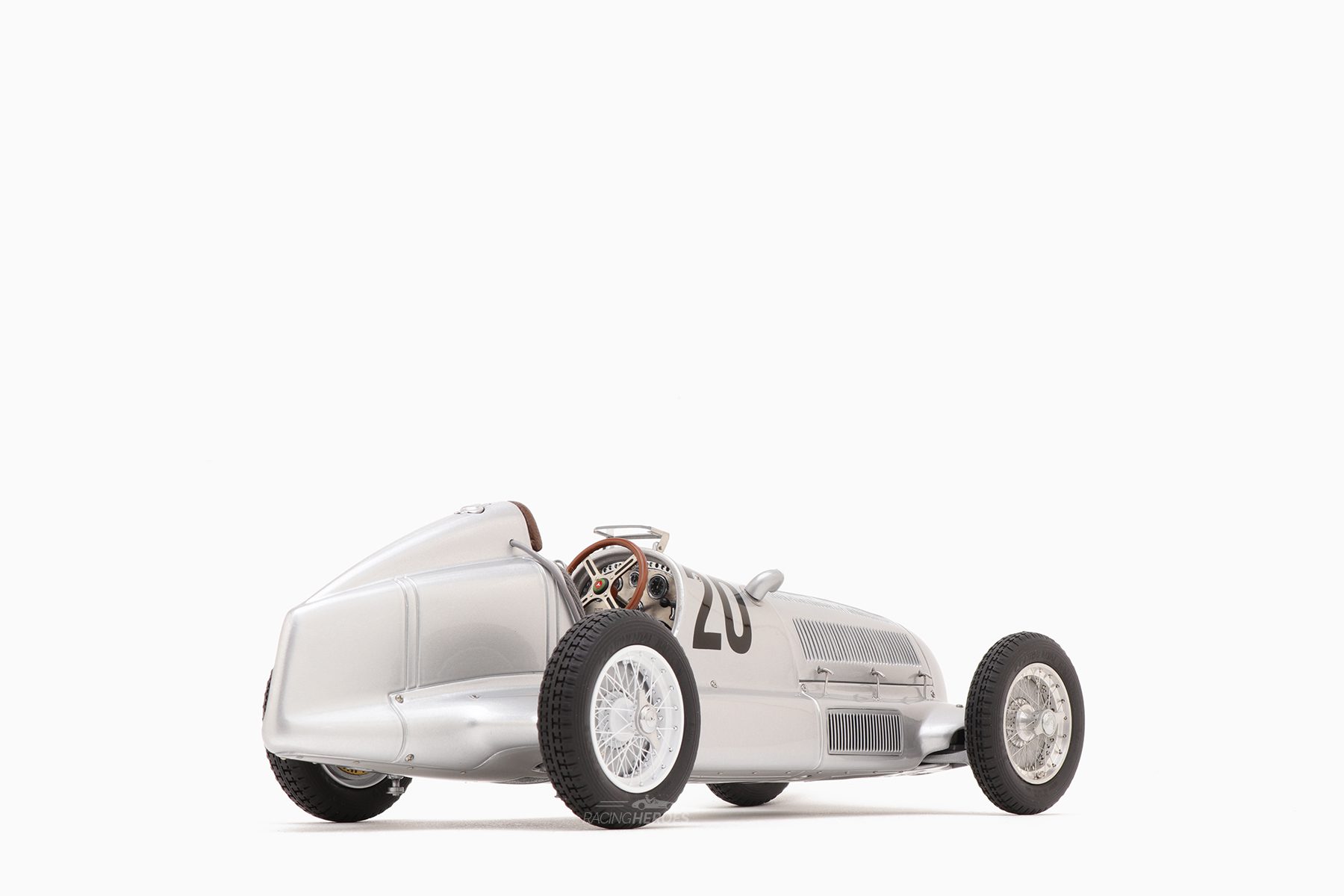 The CMC Mercedes-Benz W25 Brauchitsch #20 1934 is a stellar recreation with its streamlined shape and silky smooth silver paint. Six C-hooks secure the finely vented hood, and the hooks can be removed to reveal the detailed but simple looking (as the original was) inline 8 cylinder engine with all the cabling and wiring. The body also features vented grills designed to cool the engine and the brakes. The front grille is well executed and features a white and blue Mercedes logo atop the nose. Just behind the cockpit is a gas cap cover that opens, and the car itself is supported by narrow treaded tires surrounding highly detailed wire wheels. The interior features a corduroy upholstered seat and brown leather headrest, a wood simulated 4 spoke steering wheel complete with Mercedes-Benz logo at the center, realistic gauges, knobs and dials on the dashboard, and a tiny windshield and rear view mirror. This Silver Arrow miniature reminds us of how beautiful (and powerful) simplicity can be.
INGENIOUS IDEAS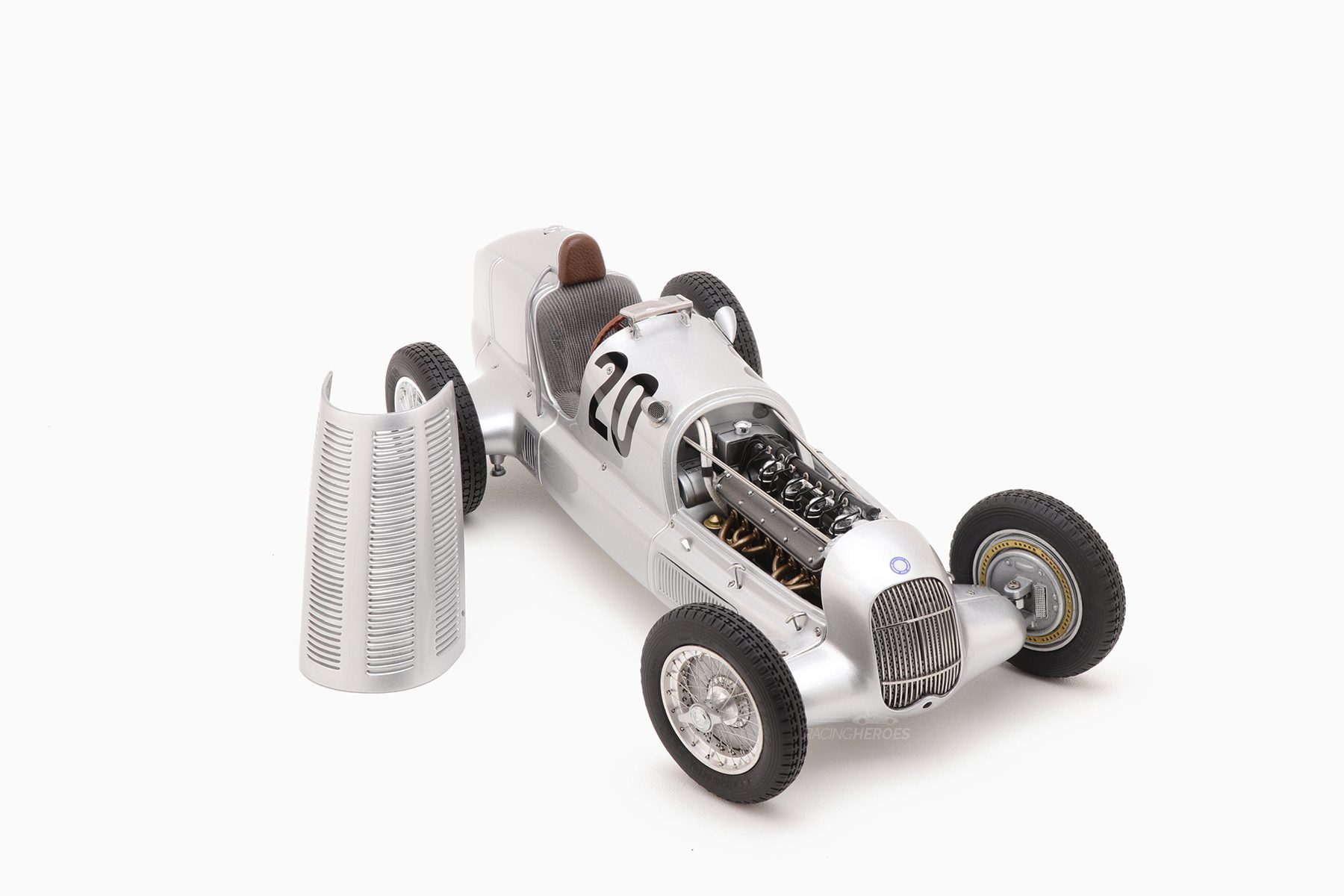 Race manager, Alfred Neubauer, was a tremendous asset to the Mercedes-Benz team. In fact, without him there would be no such position as race manager, no pit strategy, no special system of flags to properly inform drivers, and none of the meticulous preparation that went into each race. One of his notable quirks was that each time Mercedes-Benz won, he would throw his hat underneath the wheels of the winning car as it crossed the finish line.
A DAREDEVIL DRIVER
Manfred von Brauchitsch made his brilliant debut at the Eifel race of 1934, piloting the W25 to victory. While lacking the sensitivity for his car to know when to push and when to hold back, he was known as an extremely fast and courageous driver.