1/18 scale in the diecast cars is normally the largest scale in which most diecast cars are manufactured. There is another scale which is 1/12 which is fairly larger but rare. The length on this scale is 10-12″. They are larger than the other popular diecast scales. Being greater in size, they are more detailed than the other diecast models. A few of the models are so well-detailed that you might even want to ride in them.
1/18 is a well-known die-cast collectible scale considered for diecast car models. The prices are dependent upon the finishing details and the quality of the working parts. There are a lot of types of diecast models and sometimes only limited editions are made by the companies who also manufacture serialized limited edition diecast models. There are many different manufacturers of diecast cars in scale 1/18, our three favorites are Almost Real, Autoart and CMC Classic Model Cars.
Almost Real diecast cars
Almost Real is a well-known diecast car manufacturer. They make models on the scale of 1/43 or 1/18 for a lot of cars like Bentley, Land Rover, Jaguar, Mercedes-Benz, McLaren, and more. The range of the models they are manufacturing is consistently increasing.
The brand plays a huge emphasis on delivering the proper value to its products. Their prices are considered to be mid-range. They are greatly detailed and have a quality finish. They are usually compared to diecast models that are double the price. They have a clean finish and most importantly they do not hurt your budget. They are packaged with great care so that your product is not damaged. All the models are packaged in form-fitting styrofoam. They come in a branded box that protects the diecast car from any sort of wear and tear during shipping.
Almost Real might be one of the most loved brands out there today, mostly thanks to them being in the mid-range price level, yet producing all their cars in metal with a lot of details.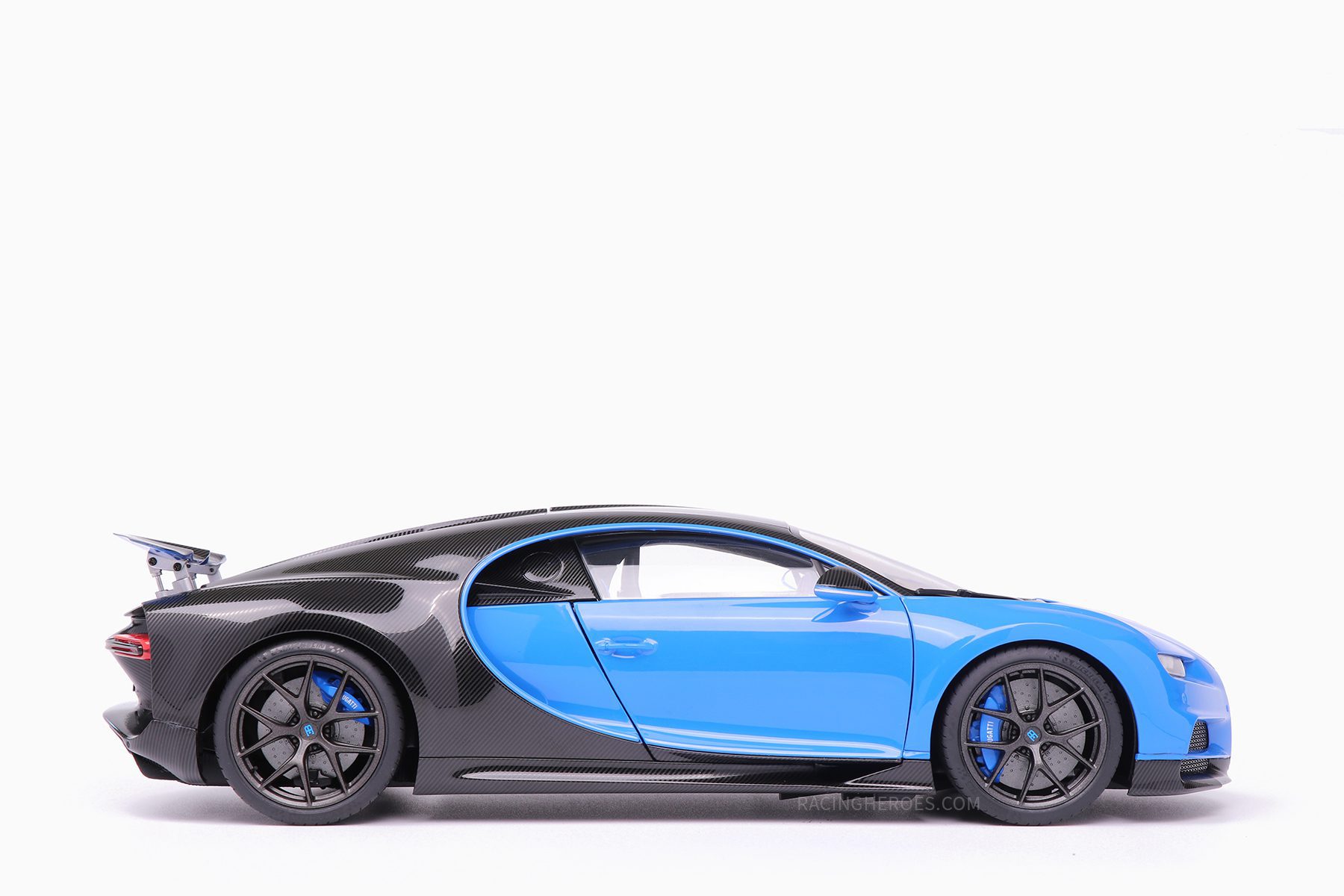 Autoart is another diecast model manufacturer. They have developed tons of products to this date. It is a lead brand producing diecast models of 1/18 scale-size models. They deliver a large variety of detailed 1/18 models of road cars as well as racing models. They have both modern and classic models. Autoart covers a huge range of car brands with a broad range of prices well suited for car enthusiasts,.
Each model is produced with great attention to detail, high-quality material, exceptional paintwork, and diecast moldings. They design the car in a way such that it looks like a realistic model. Every model is checked for its quality to maintain the highest possible standards. It is done in a manufacturing facility.
They produce diecast models of sizes 1/12, 1/18, 1/43, and 1/64. They are considered to have some of the best quality in the mid-price range.
Autoart diecast models are works of art. They are a bit expensive but for the original collectors of the diecast models, they are truly worth it. They have a clothed interior, sharp paint, and leather seats with a dashboard finished with great detail. They also have a die-cast collectors club. They sell a broad line of accessories for car enthusiasts.
It features many brands like Bugatti, Porsche, Koenigsegg, Mercedes Benz, American classic cars, racing models, and more. It is absolutely perfect for sports car enthusiasts and anyone who is looking for a collectible to add to their room.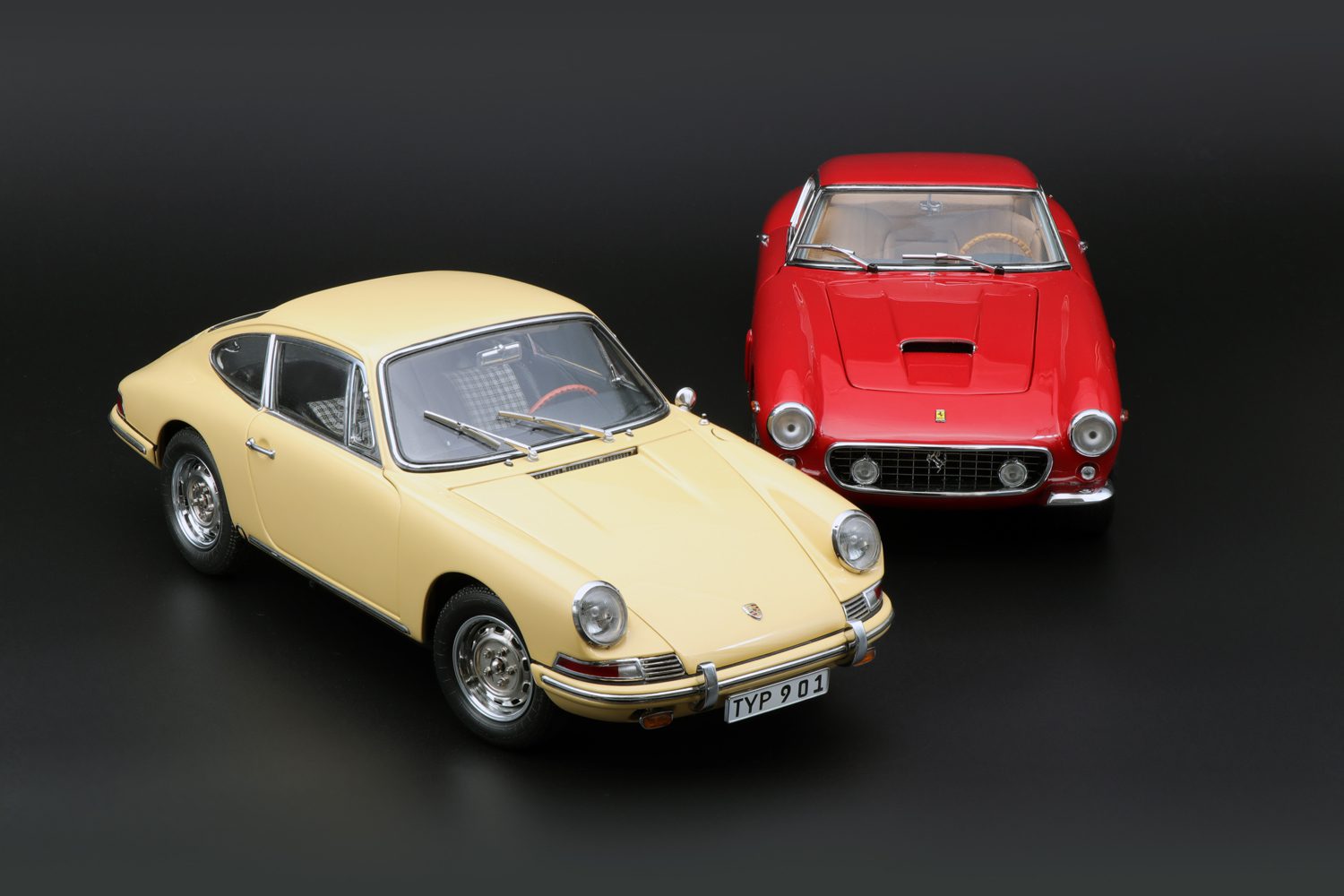 CMC Diecast Cars
Last but not least we have CMC which is another diecast manufacturing company. It can be considered the pinnacle of diecast collecting. They make classic diecast cars mostly in scale 1/18 with some exceptions of models in 1/24 and 1/12. CMC replicas are miniature masterpieces of design with great detail, they are the most intricate models that you will ever witness. Many of their models are designed from well over 1000 individual pieces.  These models are made to be as realistic as possible with great detailing, often resulting in the prices being well over what other model cars costs. One great thing with models by CMC models are that they often keep their value very well, and in many cases go up in value once the model has been discontinued. This makes CMC diecast cars among the best investments within the diecast car scene.